New Zealand Certificate in Commercial Barbering (Level 4)
Barbering isn't just a job...it's an art form!
The revival of barbering means there are great job opportunities for Cut Above graduates! Our dynamic programme combines the classic barbering skills of clipper, scissor, and razor cutting with street savvy taper fades, line-outs, cut-throat shaving and current colour trends. Barbering is also an incredible way to connect with your community and become involved in improving mental health outcomes for men.
With Cut Above you'll get exposure to the industry, through exclusive guest speakers and industry partner tours so you can start to build contacts.
Get more info
Interested in finding out more? Fill in your details below and we will send you more details.
Loading form...
Course Content
The old school:
Master scissor and clipper cutting
Beard and moustache shaping
Cut-throat shaving
The new school:
Learn the latest trends in men's cutting
Contemporary techniques in men's colouring
Practice on real clients in our on-site salons
Entry Requirements
Entry is open to beginners and all applicants are considered however you must be:
Able to demonstrate a basic understanding of spoken and written English
Career Opportunities
The revival in barbering creates ample opportunities for graduate barbers to find full-time employment in a barbershop or open a business with small capital outlay, as well as the exciting internship options offered with this course!
Barbers may also find employment in the following industries:
Hair salons and barber shops
Luxury hotels
Cruise ships

Small business ownership
Duration
32 weeks
Qualifications Awarded
New Zealand Certificate in Commercial Barbering Level 4
Intake Dates
Auckland City Campus
17 July 2023
Location
This course is offered at our Auckland City campus.
Course Costs*
Domestic
You may be eligible for fees free study! If so, the below fees and costs will not apply to you. Refer to the website www.feesfree.govt.nz to check if you are eligible, as course fees are paid up to a maximum of $12,000.
Tuition Fee: $9,512*
Student Services Levy: $350**
Course Related Costs: $1,000*
**Also known as the CSSF or Compulsory Student Services fee. This fee covers the learning, employment, wellbeing and counselling support you might need during your time with us. This cost is paid together as part of your course fees. You can find out more information about what this covers here.
*Prices subject to change.
If you're eligible for fees free study, you still need to apply for a Student Loan if you want to borrow for course-related costs or living cost. Find out if you're eligible by calling StudyLink on Freephone 0800 88 99 00 or visit Studylink.
If you are aged between 16 and 24 years, you may qualify for one of our Youth Guarantee fee-free spots.
International
Tuition Fee: $19,500 NZD

Course Related Costs: $1,750 NZD
Download the international fees PDF here.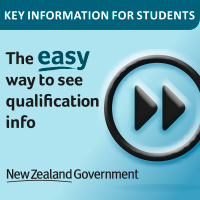 Cut Above Academy is one of the trading names for the registered PTE New Zealand School of Tourism. Your enrolment is with New Zealand School of Tourism Ltd and your qualification is issued by the New Zealand School of Tourism