Certificate in Salon Skills Level 2
Gain your NCEA Level 2 at Cut Above!
What will I learn?
Employers are looking for key skills that can be used in a variety of jobs and you will learn these skills during this course.
Fashion trends and personal image for the beauty industry
Introductory skills in Hairdressing, Barbering, Special Effects and Makeup
Customer service skills
Being an effective employee and communication skills
Job search skills and career pathways in the beauty industry
Good work habits and problem solving skills
Communication and reception skills
Teamwork
Literacy and numeracy –

optional addition required to gain NCEA Level 2
Course Costs

FEES FREE*

Duration

16 weeks

Entry requirements
This course is available if you:
Have either no NCEA qualifications OR
Have NCEA Level 1
Location
This course is offered at our Auckland City and Auckland South Campuses
Qualification Awarded
New Zealand Certificate in Salon Skills - Level 2
2021 Intake Dates
Auckland City campus
28 February 2022
4 April 2022
25 July 2022
Ready to enrol or need more info? Talk to us!
Study with us and you could get your NCEA Level 2!
Complete this course with us and, if you choose to do an optional extra 20 credits in literacy and numeracy, you'll graduate with your NCEA Level 2!
Head off for a job after your course or even better - stay on and study with us in Hairdressing, Barbering, Special Effects Makeup and more. NCEA Level 2 is a real advantage when looking for work and training opportunities.
If you are aged 16 to 19 and want to get ahead, chat with us today about this great opportunity.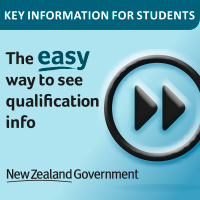 Cut Above Academy is one of the trading names for the registered PTE New Zealand School of Tourism. Your enrolment is with New Zealand School of Tourism Ltd and your qualification is issued by the New Zealand School of Tourism