Hairdressing Emerging Stylist Level 4
Training for hairdressers begins with the New Zealand Certificate in Hairdressing Salon Support (Level 3) which takes you from complete novice to technical level, capable of earning your place in a successful salon – or qualifying for entry to this New Zealand Certificate in Hairdressing (Emerging Stylist) (Level 4).
Personal hairdressing kit
Receive your Cut Above Hairdressing Kit packed with professional hairdressing equipment, including combs, brushes and the tools of the trade for cutting and colouring.
Build your own portfolio
Build your brand as a hairdresser, with hands-on training in the perfect blow wave, long hair styling, hair treatments, scissor and razor cutting, highlighting and foiling and colour styling. You'll graduate with a portfolio of work to wow prospective clients and employers.
Course Content
You'll be immersed in the different techniques for cutting, colouring and styling.
Put all your skills to the test, practicing in our on-site salons to build your confidence and creative flair.
You are your most important asset. Learn to sell yourself with networking and communication skills, and sales techniques.
Modules include:
Blow-waving and setting
Long-hair styling
Product knowledge
Trichology and hair treatments
Scissor and razor cutting
Colouring, Highlighting and foiling
Retail, Reception and Communication skills
Professional development
Duration
32 weeks
Entry Requirements
Entry is open to beginners and all applicants are considered however you must be:
Have completed New Zealand Certificate in Hairdressing (Salon Support) (Level 3) or equivalent
And an interview may be requested
Career Opportunities
You will be able to provide elementary hairdressing services under the supervision of a senior operator and demonstrate customer service skills both over the telephone and face-to-face.
You may also find employment as a hairdresser or stylist in a salon or fashion event.
Qualifications Awarded
New Zealand Certificate in Hairdressing (Emerging Stylist) - Level 4
NZQA credits towards the National Certificate in Hairdressing (Professional Stylist) - Level 4
2021/2022 Intake Dates
Auckland City Campus
17 January 2022
2 May 2022
11 July 2022
10 October 2022
5 December 2022
Location
This course is offered at our Auckland City campus.
Get more info
Interested in finding out more? Fill in your details below and we will send you more details.
Loading form...
Course Costs*
You may be eligible for fees free study! If so, the below fees and costs will not apply to you. Refer to the website www.feesfree.govt.nz to check if you are eligible, as course fees are paid up to a maximum of $12,000.
2021
Tuition Fee: $9,161
Course Related Costs: $1,000*
2022
Tuition Fee: $9,316
Course Related Costs: $1,000*
If you're eligible for fees free study, you still need to apply for a Student Loan if you want to borrow for course-related costs or living cost. Find out if you're eligible by calling StudyLink on Freephone 0800 88 99 00 or visit Studylink.
If you are aged between 16 and 19 years, you may qualify for one of our Youth Guarantee fee-free spots.
International
Tuition Fee: $19,500 NZD

Course Related Costs: $1,750 NZD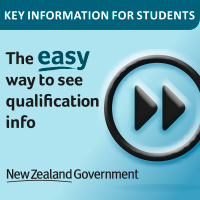 Cut Above Academy is one of the trading names for the registered PTE New Zealand School of Tourism. Your enrolment is with New Zealand School of Tourism Ltd and your qualification is issued by the New Zealand School of Tourism