Professional Makeup Artistry for Fashion, Film and Media Level 4
Get ready for the industry with our exciting Level 4 Certificate, which offers a money can't buy exclusive work experience opportunity.
Direct your own photoshoot
You'll develop and direct your own photoshoot, giving you invaluable experience as well as more material for your portfolio to wow prospective clients and employers.
Work on theatre and fashion shows
Hands-on experience is everything! You'll get the opportunity to work on a range of theatre productions and fashion shows, practicing all the different looks you'll be mastering.
More than makeup
You'll not only explore the magic of makeup, you'll also learn workplace and small business practice skills. Plus you'll gain extra skills in hairstyling, beauty and how to market yourself as an all-rounder.
Course Content
Immerse yourself in learning the full range of skills in makeup and beauty for cosmetics consultancy, editorial and photographic work from tutors with years of professional experience.
Delve into the glamour of the 50's, the mystery of the Geisha and the terror of the vampire underworld as you design different looks across the ages.
Progress to advanced techniques in stage and screen including corrective, character and period makeup, body art and stage FX.
Transport yourself to the runways of Europe as you progress to makeup for high fashion editorial runway.
Build your business skills so you can be your own boss or assist with the running of a small business.
Modules include:
Beautician services
Cosmetic consultancy
Fashion makeup and hairstyling
Wig and hairpiece styling
Photographic makeup
Corrective and glamour makeup
Catwalk and promotions makeup
Makeup for performing arts
Film and television makeup
Character and period makeup
Introduction to Special Effects (SFX) and Body Art
Duration
32 weeks
Entry Requirements
Entry is open to beginners and all applicants are considered however you must be:
Able to demonstrate a basic understanding of spoken and written English.
Details of entry criteria and recognised prior learning are set out in the Guide to Enrolment.
Exclusive Opportunity
This amazing opportunity will give you your first taste of working in the thrilling world of stage and screen! Discover the excitement of being part of the makeup crew on a film set or stage production. You'll work with the director, producer and cast to bring the production to life as part of this "money can't buy" experience.
Qualifications Awarded
New Zealand Certificate in Makeup Artistry - Level 4
NZQA credits on the National Qualifications Framework
Intake Dates
Auckland City Campus
22 January 2024
22 July 2024
Location
This course is offered at our Auckland City campus.
Get more info
Interested in finding out more? Fill in your details below and we will send you more details.
Loading form...
Career Opportunities
Once you have graduated you can seek employment as a makeup artist in the following industries:
Film
Television
Advertising
Theatre
Fashion
Freelance
Photographic studios
You will also be able to work in the cosmetics industry as a sales representative or technical consultant.
Course Costs
Domestic
You may be eligible for fees free study! If so, the below fees and costs will not apply to you. Refer to the website www.feesfree.govt.nz to check if you are eligible, as course fees are paid up to a maximum of $12,000.
Tuition Fee: $9,772*
Student Services Levy: $350
Course Related Costs: $1,000*
**Also known as the CSSF or Compulsory Student Services fee. This fee covers the learning, employment, wellbeing and counselling support you might need during your time with us. This cost is paid together as part of your course fees. You can find out more information about what this covers here.
*Prices subject to change.
If you're eligible for fees free study, you still need to apply for a Student Loan if you want to borrow course-related costs or living costs. Find out if you're eligible by calling StudyLink on Freephone 0800 88 99 00 or visit Studylink.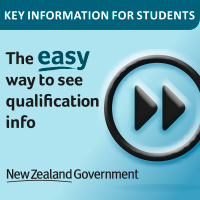 Cut Above Academy is one of the trading names for the registered PTE Yoobee Colleges. Your enrolment is with Yoobee Colleges Ltd and your qualification is issued by Yoobee Colleges.
Qualifications are issued by Yoobee Colleges Ltd. Yoobee Colleges Ltd is an NZQA Category 1 provider, the highest rating a school can be awarded by the Government.
Term dates are subject to change pending enrolment numbers, availability and unforeseen funding fluctuations. Yoobee Colleges Ltd reserves the right to modify schedules to make sure the College runs well and students are offered the best learning experience.