Diploma in Special FX & Prosthetic Makeup Artistry Level 5
If you are passionate about film making, fashion and media production, this is the course for you!
Completion of this intensive training programme will provide you with the skills you need to excel as a freelance makeup artist for catwalk, studio, advertising, film and television. You will have the added advantage of model-making and prosthetics production and application which will give you a competitive edge in the production workplace.
Course Content
Alternating between the Creature Shop and the Production Design workshop the skills you gain will give you an edge in the SFX workplace.
Creature Shop Module
Designed in consultation with Weta, the Creature Shop is an industrial SFX studio where you will master the skills of SFX makeup from inspiring tutors and produce a range of SFX creations.
Modules include:
Initial SFX tools and techniques
Scar-plating and sculpting
Research, drawing and marquette sculpture
Model-making and prosthetics creation
Creature fabrication
Creation of a life-size mask
Production Design Makeup Module
Beginning in the Production Design workshop you will progress from basic instruction in makeup, costume, props, hair and wig styling for stage, screen and photography to a class project of pre-production planning and experience as backstage crew on a professional production.
Modules include:
Out of kit fantasy and horror makeup
Character and period makeup
Body art and photographic makeup
Makeup for stage and screen
Hairstyling for stage and screen
Costume, wig styling, and props
Working to a director's concept
Standby makeup for film and television
On-set and theatre protocol
Duration
32 weeks
Entry Requirements
Entry is open to beginners with an interest in art, fashion or design, or graduates of the Certificate in Makeup Artistry (Level 4).
All applicants are considered however you must be:
Able to demonstrate a basic understanding of spoken and written English.
Qualifications Awarded
New Zealand Diploma in Arts & Design Level 5
2021 Intake Dates
Auckland City Campus
13 September 2021
29 November 2021
21 March 2022
2 May 2022
19 September 2022
21 November 2022
Location
This course is offered at our Auckland City campus
Get more info
Career Opportunities
On graduation you may seek employment as a special effects makeup artist in film, television, theatre or advertising production industries.
You will also be qualified for contract or freelance employment as a SFX production makeup artist and sculptor for TV, film, stage and screen productions.
Course Costs
Domestic
You may be eligible for fees free study as part of the changes made by the Government! If so, the below fees and costs will not apply to you. Refer to the website www.feesfree.govt.nz to check and see if you are eligible.
Tuition Fee: $9,108
Course Related Costs: $1,000.00
If you're eligible for fees free study you still need to apply for a Student Loan if you want to borrow course-related costs or living costs. You can apply through Studylink. Find out if you're eligible by calling StudyLink on Freephone 0800 88 99 00 or visit Studylink qualify to have your 2018 course fees paid up to a maximum of $12,000 by the government.
International
Tuition Fee: $19,500 NZD

Course Related Costs: $1,750 NZD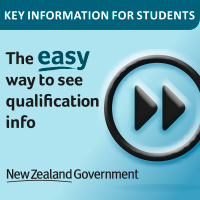 Cut Above Academy is one of the trading names for the registered PTE New Zealand School of Tourism. Your enrolment is with New Zealand School of Tourism Ltd and your qualification is issued by the New Zealand School of Tourism